Thinkk Studio – The Bangkok-based design studio with a Thai-meets-Scandi aesthetic

Named in acknowledgment of its desire to approach projects in a unique and cerebral manner – literally, to 'think' differently – Decha Archjananun and Ploypan Theerachai, both graduates of King Mongkut's Institute of Technology Ladkrabang, started Thinkk Studio in 2008. Its considered but contemporary, Thai-meets-Scandinavian aesthetic punctuates projects that range from desk accessories and lighting to hotel interiors. They also help local craft communities to develop products, consult for design brands and curate exhibitions. Even when designing something as simple as a vase, Thinkk wants to challenge conventional wisdom. 'We try to find new possibilities for creating an object by observing the people who use it, researching its history and being open to working with any materials,' says Archjananun. For example, its concrete and laser-cut steel 'Weight' vase separates water receptacle from flower stem support, resulting in a powerful piece that is both stark and functional. Inspiration comes from both near and far. 'We admire the Bouroullec brothers because their designs are unique but can be produced on an industrial scale,' says Archjananun. 'In Thailand, we're very inspired by the late King Bhumibol,' adds Theerachai. 'From him, we learned how to work hard in order to become an expert in something.'
Sretsis – Dreamy fashion label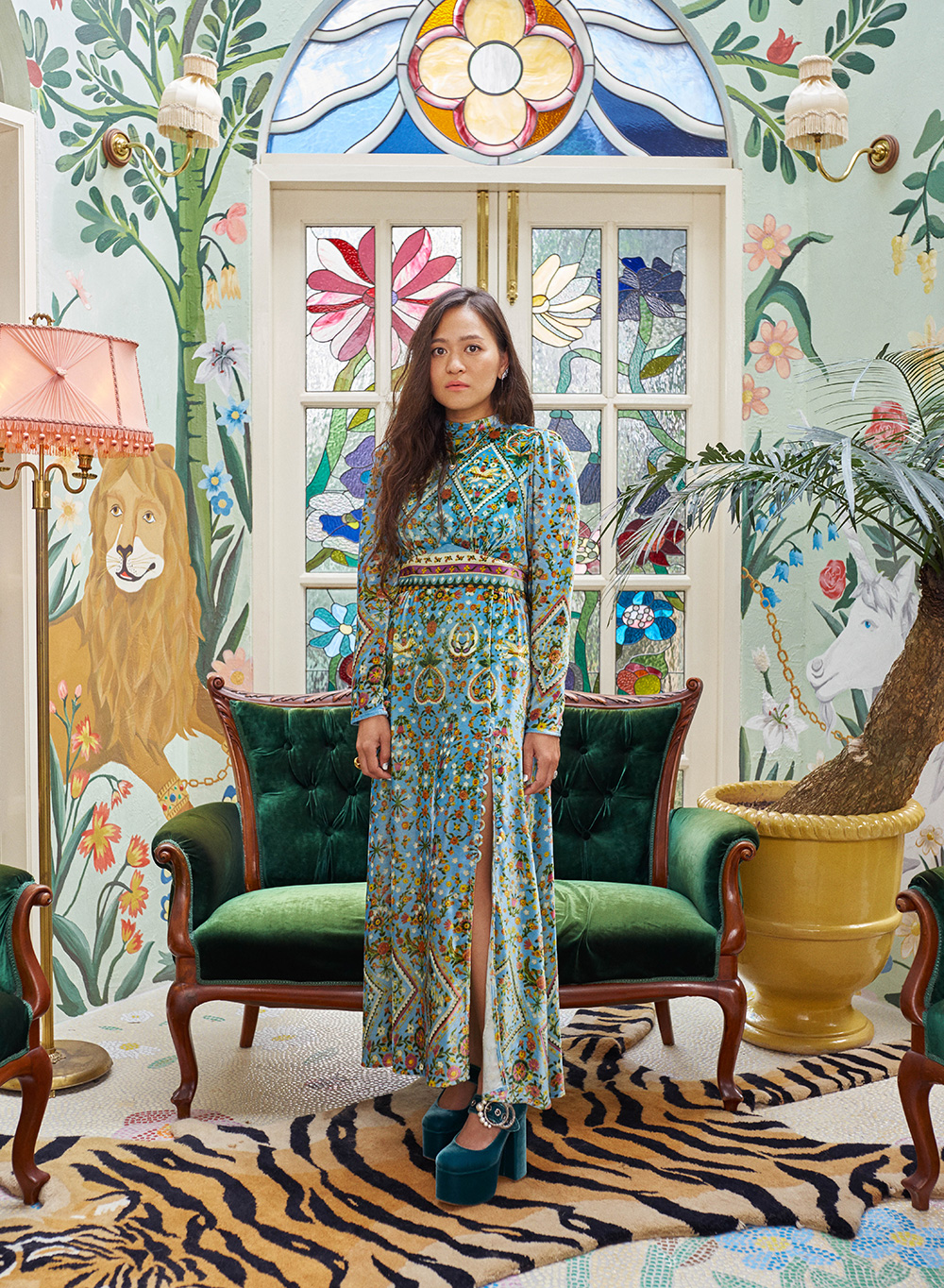 Fashion designer Pim Sukhahuta, co-founder of the Sretsis label, believes that the meticulous attention to detail and delicate craftsmanship of traditional Thai dress is deeply embedded in her work. She established the label ('clothes sewn with love and dreams') with siblings Kly and Matina (the name spells 'sisters' backwards) while at Parsons School of Design in New York. Citing Coco Chanel, Ossie Clark and Yves Saint Laurent as influences, Sukhahuta makes clothes for modern women with one wedge-soled foot firmly planted in the 1970s. Current plans include a Sretsis Parlour, a special collaboration with London's House of Hackney that will feature wallpaper and chinaware, opening next door to the Sretsis boutique at the Central Embassy Mall, Bangkok.
Ease studio – A design atelier with street smarts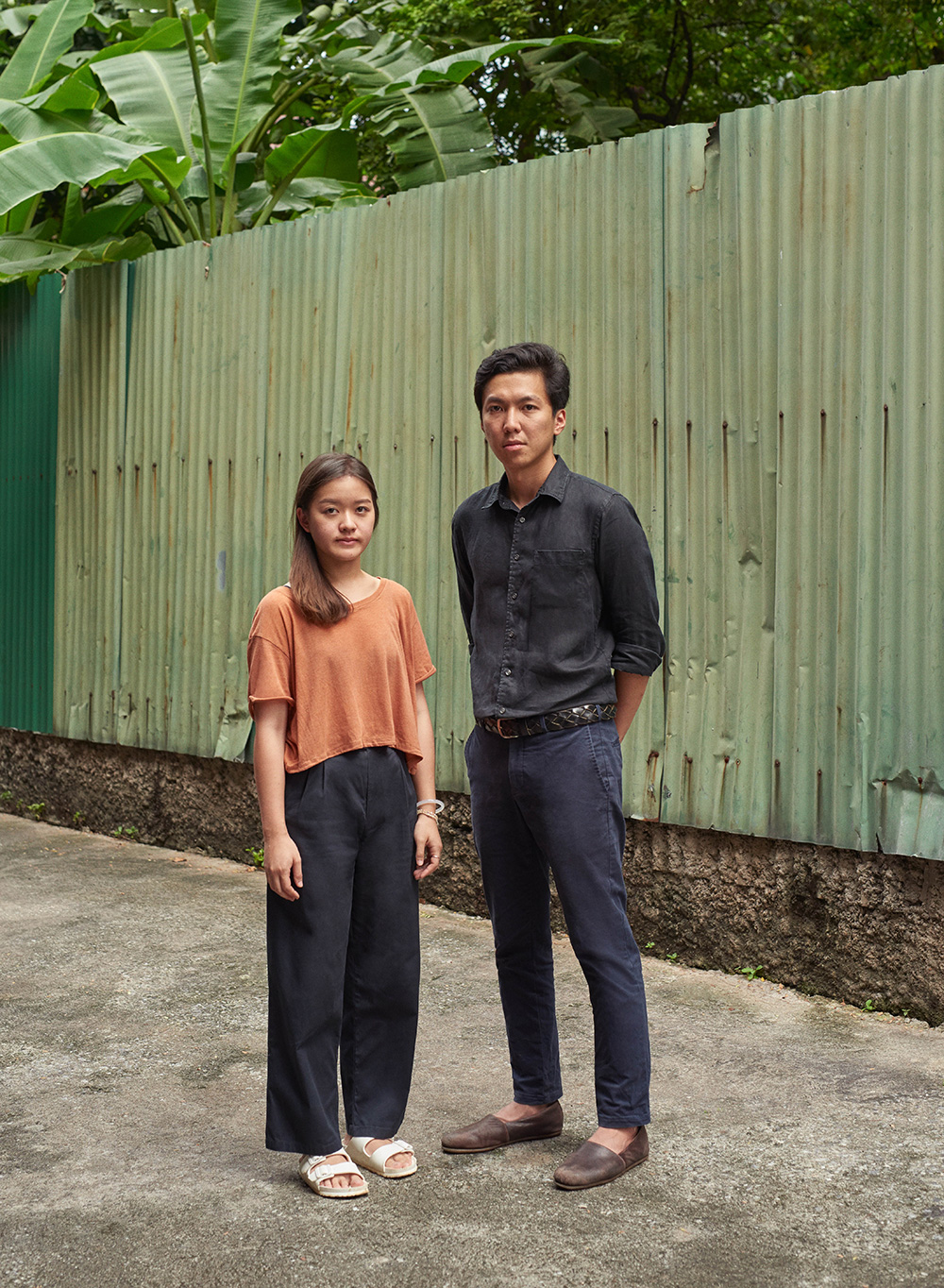 Nichepak Torsutkanok (left) and Wanus Choketaweesak established their Bangkok-based, multidisciplinary atelier back in 2014, an offshoot of a 30-year-old family-run embroidery business. Ease Studio combines industry and experiment, craft and design to make furniture, cushions, clothing, artwork and tessellated wall-hangings all bearing the graphic op-art of machine-generated, tradition-referencing needlepoint. 'The Thai design scene is all about ad-hoc, independent creation,' says Choketaweesak. 'We believe traditional culture is about local lifestyle and we find the most original and innovative design along the city's streets and alleys. This inspires us.' Torsutkanok continues, 'By observing, exploring and seeking out the things that surround us, we integrate emotional values into our products.'
Anon Pairot – A considerate conceptualist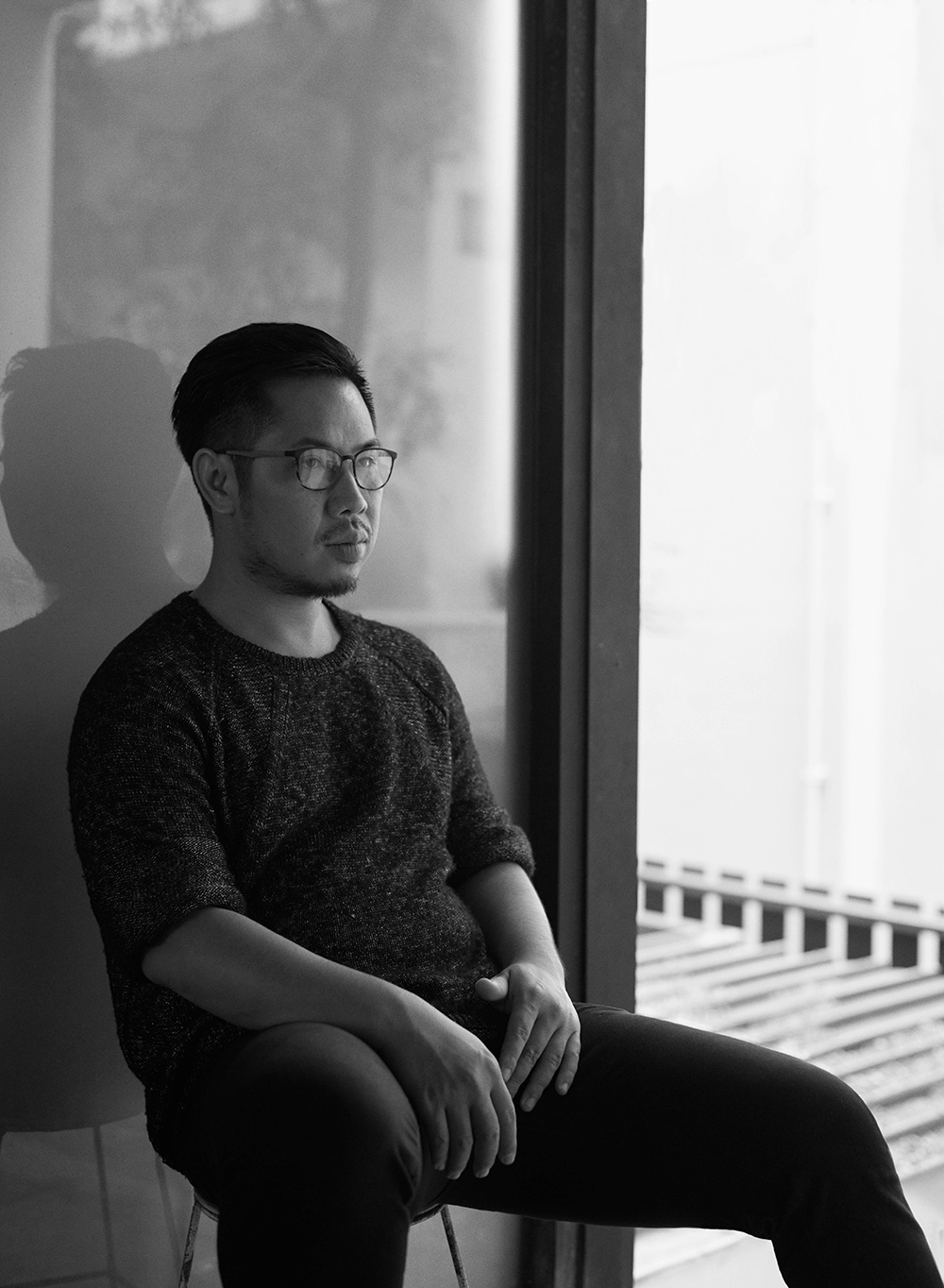 'I am influenced by everyone from Marcel Duchamp and Joseph Beuys to Immanuel Kant and Sigmund Freud,' says designer Anon Pairot. 'Considered conceptualisation comes before actual industrial design. I twist Asian style with European. I mix local essences and material identities, challenging the boundaries of art and design.' The results are playfully provocative, socio-political statements that make you smile as well as think; a full-sized, basket-woven Ferrari sports car replica, a handheld airport security body scanner hewn in marble, and dozens of suspended automatic rifles upholstered in traditional Thai fabrics. 'Thailand's art and design community has an incredible ability to adapt and develop,' says Pairot. 'During times of economic crisis, traditional Thai craft comes to the fore. Now, the cultural and physical – Thai craft and its modern industry – are merging to create a new, contemporary style and an innovative future.'
The Archivist – Screenprinting studio with soul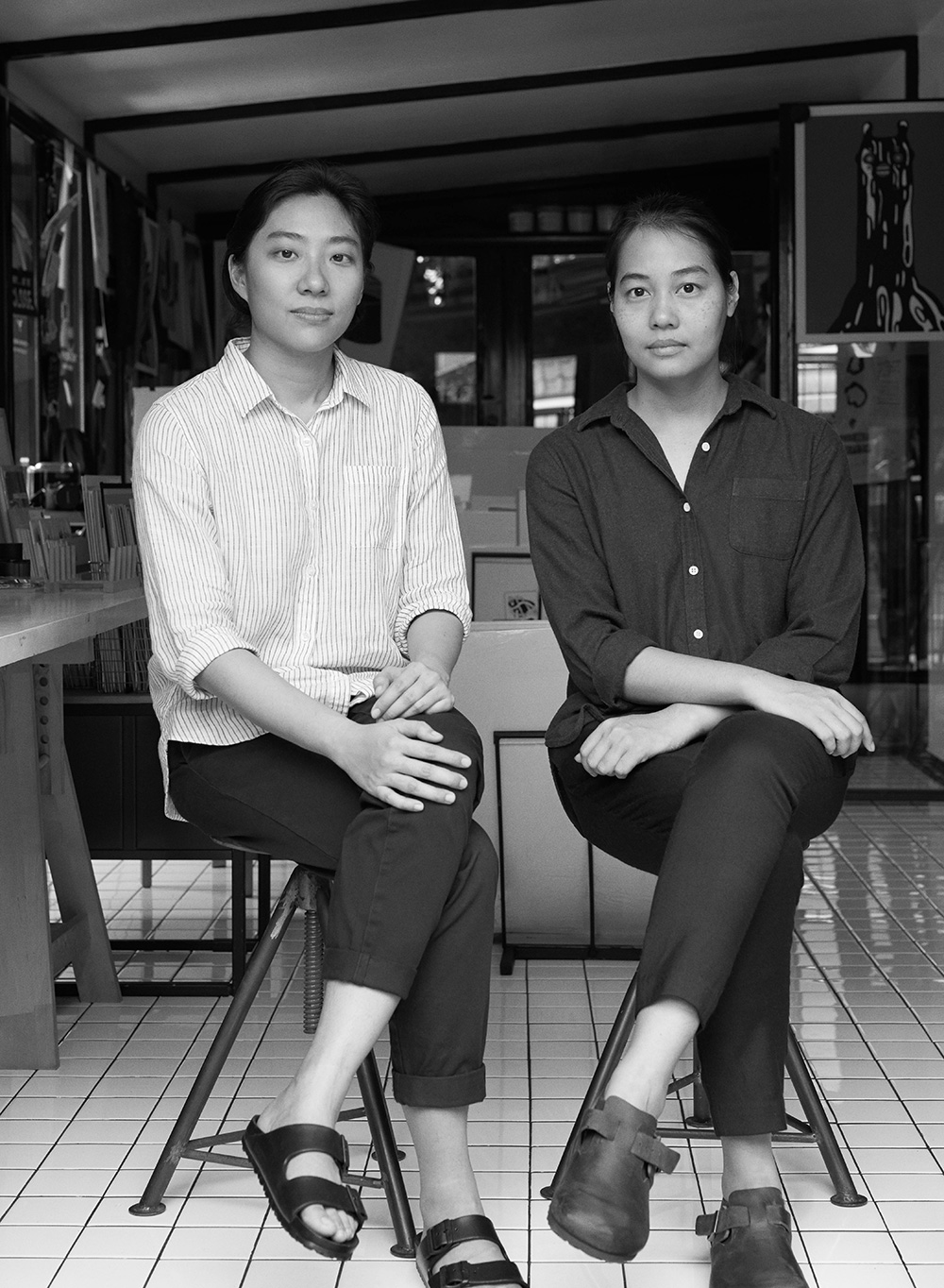 Graphic designer Minchaya Chayosumrit (left) and creative director Kanaporn Phasuk joined forces in 2013 to set up The Archivist, a screenprinting studio and shop, making art prints and hand-printed publications produced in-house by artists and designers. 'We believe in the importance of design and planning in creating a print – seeking new possibilities and using this printing technique to solve problems while maintaining the highest quality we can achieve,' says Chayosumrit, a graduate of Silpakorn University and Central Saint Martins. Because of the subtle differences of techniques applied, The Archivist team believes that each of the studio's hand-printed pieces is technically an original piece of work. 'Printing itself is an original art form, because the small details are always different,' says Chayosumrit. Phasuk adds, 'The diligence and exquisiteness in traditional Thai craftwork always amazes us and makes us realise the value of putting time into creating something beautiful.'
Eco-friendly stationer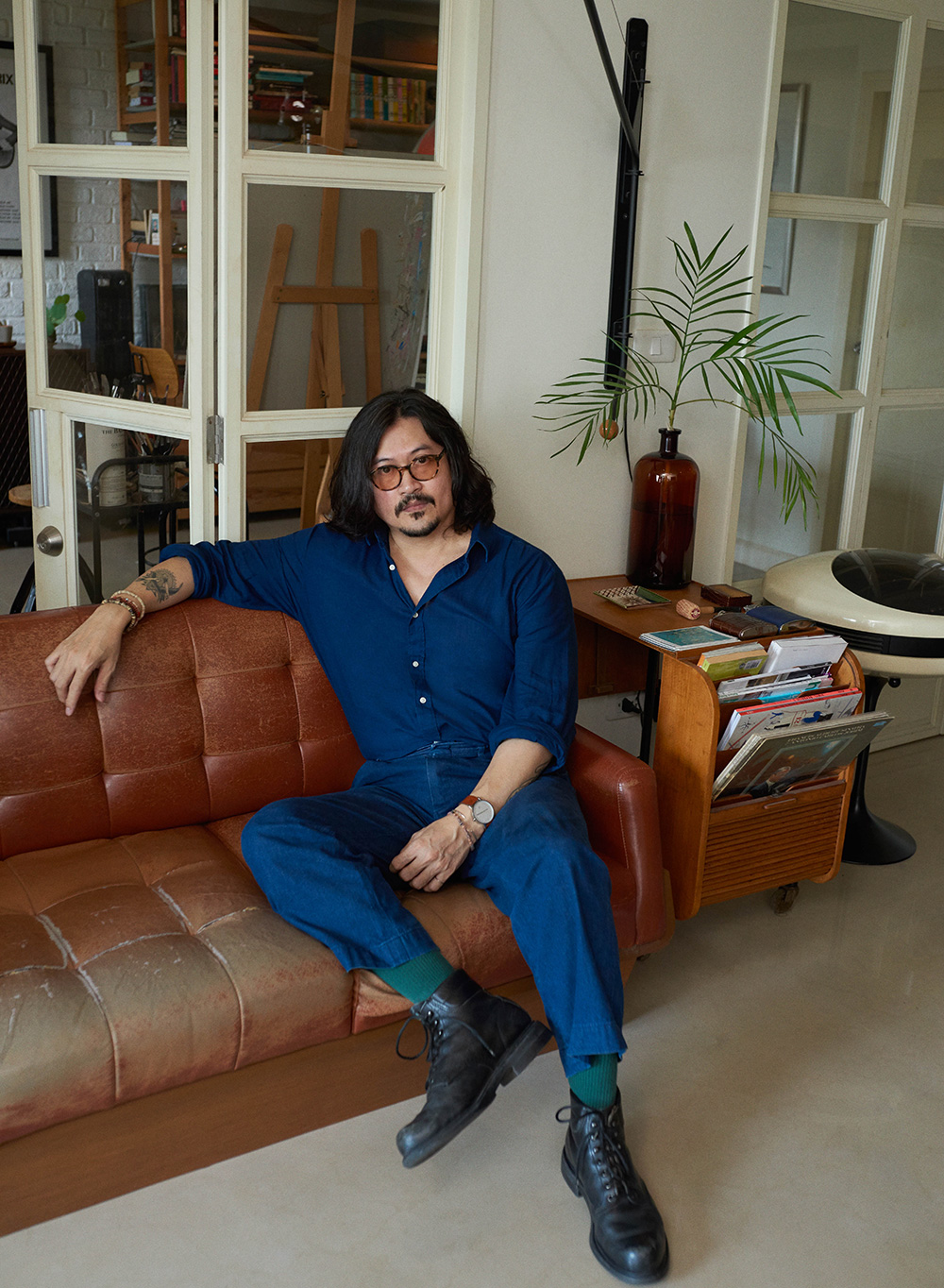 Intent on establishing a stationery culture in Thailand to match the European and Japanese obsession with meticulously crafted notepaper, artists' materials and envelopes, Chanchalad Khanjanawong founded stationery brand Grey Ray in 2011. But rather than just supplying his homeland with beautiful paper to write on, Khanjanawong wants to create 'consciousness through stationery design', focusing on a simple design ethos and an environmentally friendly production process. His latest project is a cutter knife – once the blade is broken, instead of being thrown away, it is automatically stored in the case back. These pieces of blade can then be donated to create artificial limbs for disabled people. So what are the origins of the brand's name? 'The grey colour makes reference to one who can't be judged from appearances, who isn't afraid to take a risk and determine to follow passion in style,' says Khanjanawong. In his native Thai, Grey Ray translates as 'Unruly Person'.
Hypothesis – Open-minded multidisciplinarian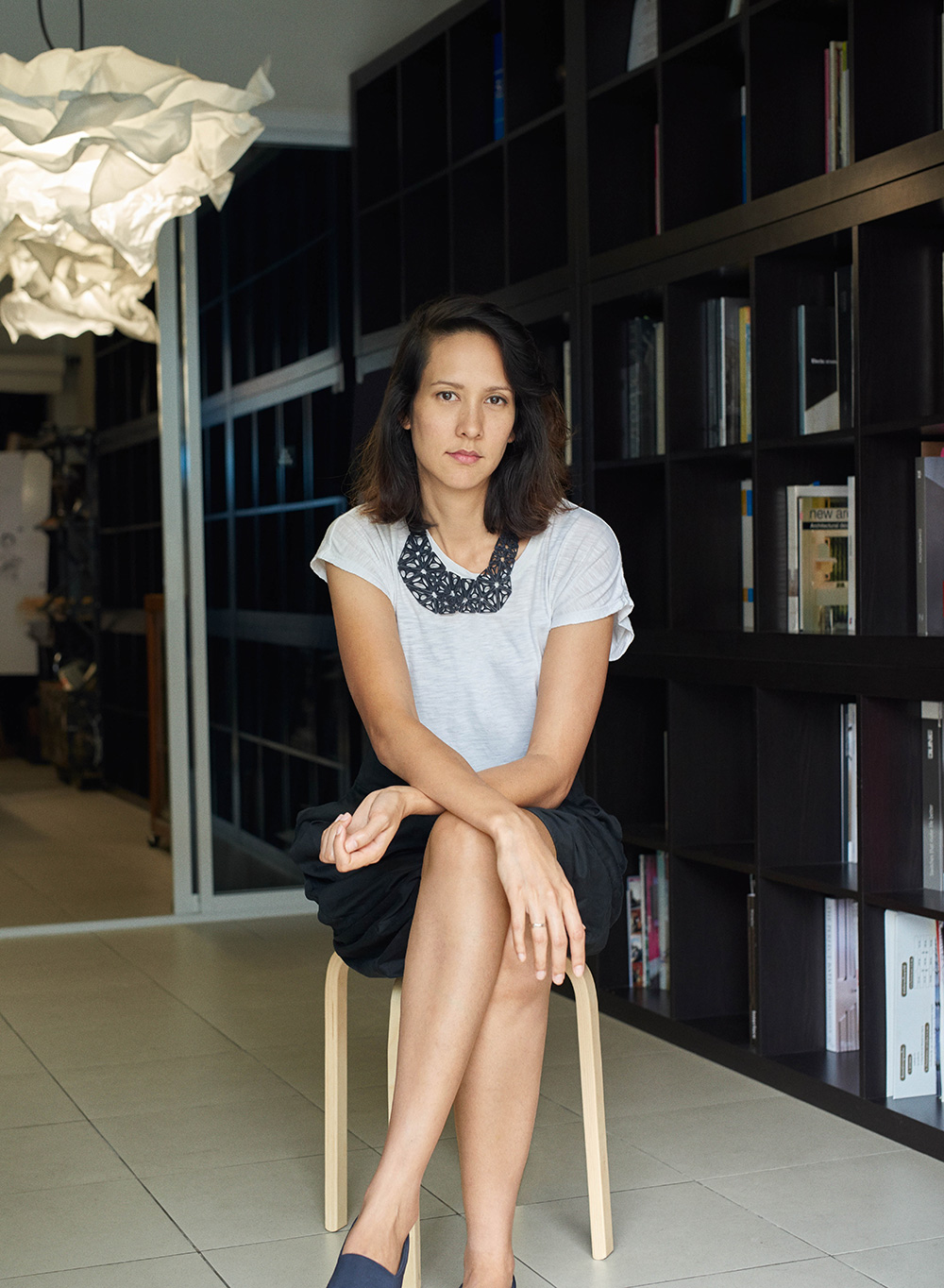 Yarinda Bunnag, design director of multidisciplinary practice Hypothesis, says, 'We are experimental and open-minded. We do not have a fixed style or design method. We strive to deliver a design solution that is not only tailor made, but also embodies the project's identity in a holistic way.' It's important that the practice incorporates 'Thai-ness' into each project. 'The Thai-ness that you see in our work may not be the most obvious elements, but we always seek to embrace certain characters that are inherent within the context.' After graduating from Harvard and Cornell Universities, Bunnag returned to Bangkok to find the domestic design scene booming. 'Thai designers have won prestigious awards internationally and are being recognised far more on the global scene. You can also see the transformation of our cities. Most of the works driving these changes are small scale, but they have changed the characters of the neighbourhoods, as well as the lifestyle of the people.'
Korakot – High-flying craftsman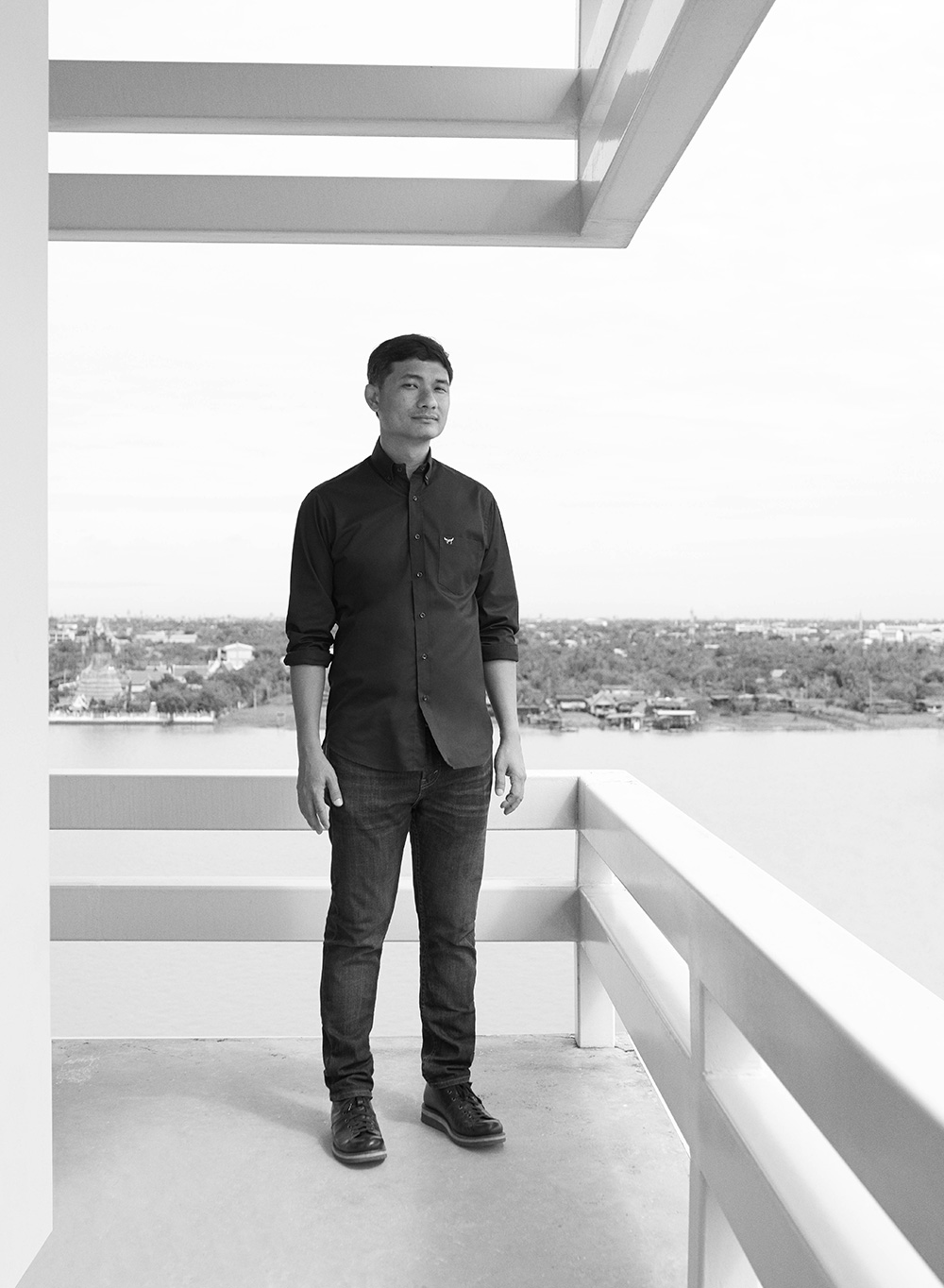 As a young boy, Korakot Aromdee would watch his grandfather fashion lengths of bamboo and knotted hemp string into traditional Chula kites. The simple, graceful construction, central to Thailand's leisure culture since the 12th century, would later become an inspiration for Aromdee's work as a designer. 'I apply the materials and techniques of the expert kite maker to the design of sculptures and decorative items,' says the Silpakorn University graduate whose eponymous company manufactures large-scale corn-dolly floor lamps, tray tables and swirling, amorphous light fittings and installations for hotel lobbies and exhibitions. 'My inspiration comes from the environment and natural elements. I work with local craftsmen, using three-year-old Seesuk bamboo because of its capability and flexibility. I add form and function for use and decoration. My pieces of work will soften the atmosphere in a square room of solid walls.'

https://www.wallpaper.com/w-bespoke/thailand-revealed