The director of the Thailand Office of Innovation and Value Creation talks shop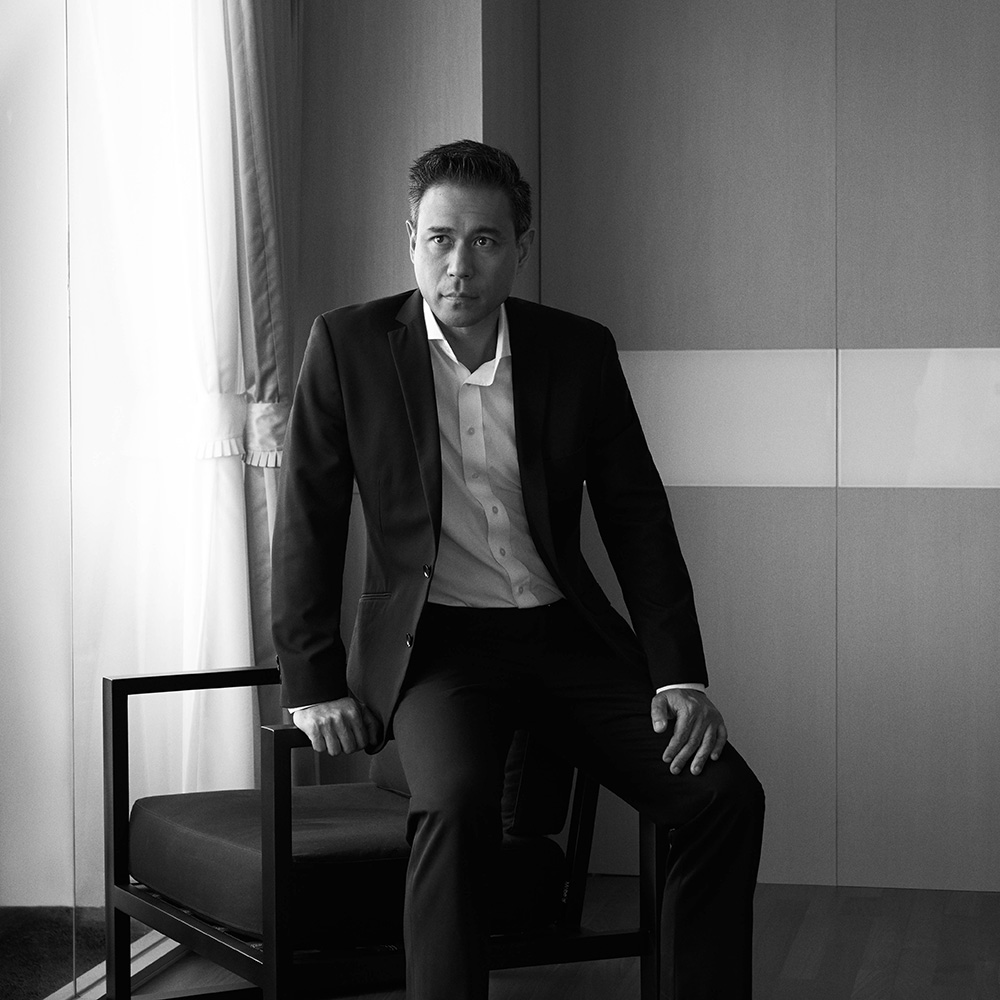 ML Kathathong Thongyai photographed at the headquarters of the Thailand Office of
Innovation and Value Creation in Nonthaburi
Wallpaper* talks Thai design with ML Kathathong Thongyai, the Australia-educated former junior international cricketer, who is now director of the Thailand Office of Innovation and Value Creation.
Thailand has long been regarded more as a manufacturer than a creative hub. What changed? Around 20 years ago, Thailand was beginning to become less competitive in terms of its increasing production and labour costs. The concept of value creation, even the concept of creativity or design itself, is quite new to Thai manufacturers; we saw a chance to introduce strategies to add value to Thai products, to increase our competitiveness. The Department of International Trade Promotion set up the Office of Innovation and Value Creation to help manufacturers find ways to use R&D, creativity and branding as a way to increase value in terms of our products and services.
How important is it for export that designers retain a sense of 'Thai-ness' and acknowledgement of traditional craft in their contemporary work? I think all Thai designers realise the importance of keeping that identity and transferring it to modern ways of thinking. A designer such as Korakot, for instance, has rural roots but his work is modern. He still retains his identity and the traditional processes by which he thinks and designs his products, the skills taught by his father and his grandfather, but he applies them to contemporary design.
How has the perception of Thai design overseas changed in the last few decades? That modern application of craft has been vital for changing people's perception of what Thai design is. We used to be just temples and Buddha images, but now it's more to do with the handicraft, weaving, Thai silk, rendered in a very contemporary way.
As an emerging design nation, do you feel it is important to produce environmentally friendly and sustainable products? I think ecological concerns are inherent across Thai design. Our designers are quite advanced in terms of using recycled materials and upcycling old products as well. We're using production processes that are heat- and fuel-efficient, and we use solar energy and closed systems to make many of our food products. It's the way forward for us, not just in terms of design, but for the manufacturing industry as a whole.
Read more at https://www.wallpaper.com/w-bespoke/thailand-revealed#d7evQw4rZzaF8BMK.99