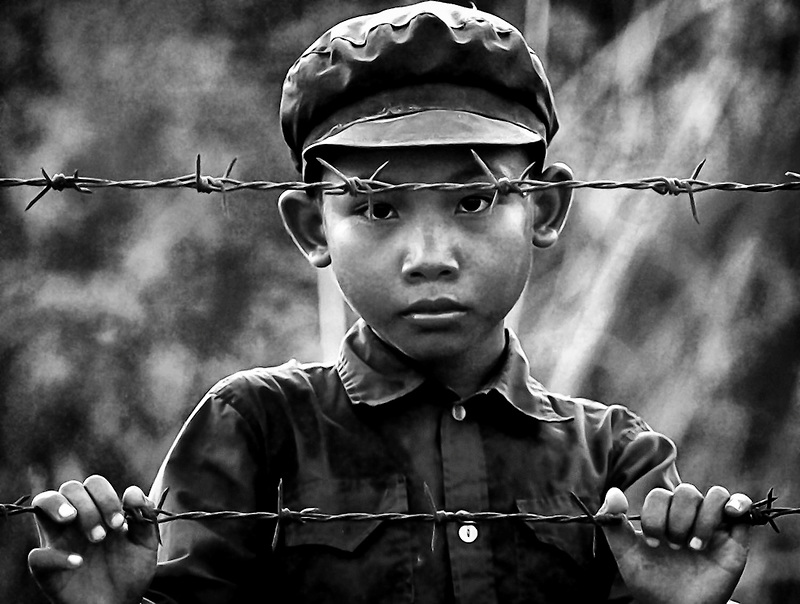 A View From The Edge By David Longstreath
'Twenty-five years ago this year I was a photographer for the Associated Press on assignment in the Gulf. I photographed both "Desert Shield" and « Desert Storm". Back in the USA I photographed America's political campaigns and political conventions. Myself and several others AP Photographers were awarded the 1992 Pulitzer Prizes for Feature photography. I have photographed historic events, in over 50 countries, such as the death of Pol Pot and the funeral of Mother Theresa and was lucky enough to have survived duty in Afghanistan, Pakistan, Iraq, Kuwait, Saudi Arabia, Cambodia, Laos, Burma and a bunch of other places where there was no 'room service'. 'A View From The Edge' is a collection of my images from the past 45 years.' (David Longstreath)
David Longstreath, a 1992 team Pulitzer Prize winner, has documented world events around the globe. He began his photographic career with the United States Navy in 1971. A graduate of the US Naval Schools of Photography as well as a one-year course of study in military photojournalism at Syracuse University (1975-76), Longstreath last served with the Atlantic Fleet Combat Camera group and the Atlantic Fleet Audio Visual Command.
His civilian career as a newspaper photographer began in 1979 at the Daily Oklahoman and was named the first Associated Press Photographer for Oklahoma in 1982. Assignments from 1982 until 1997 ranged from the first Gulf War, Los Angeles Riots, The Waco, Texas standoff and the Oklahoma City Bombing.
In 1997 he was assigned as the Chief Photographer for Southeast Asia, based in Bangkok. His work at the Asian Tsunami, the death of Pol Pot and Mother Teresa's funeral would be an integral part of the exclusive showcase at Cho Why.
Opening Friday, May 27th, 6:30pm.
Cho Why Gallery – Soi Nana 17, Pom Prap Sattru Phai, CHINATOWN